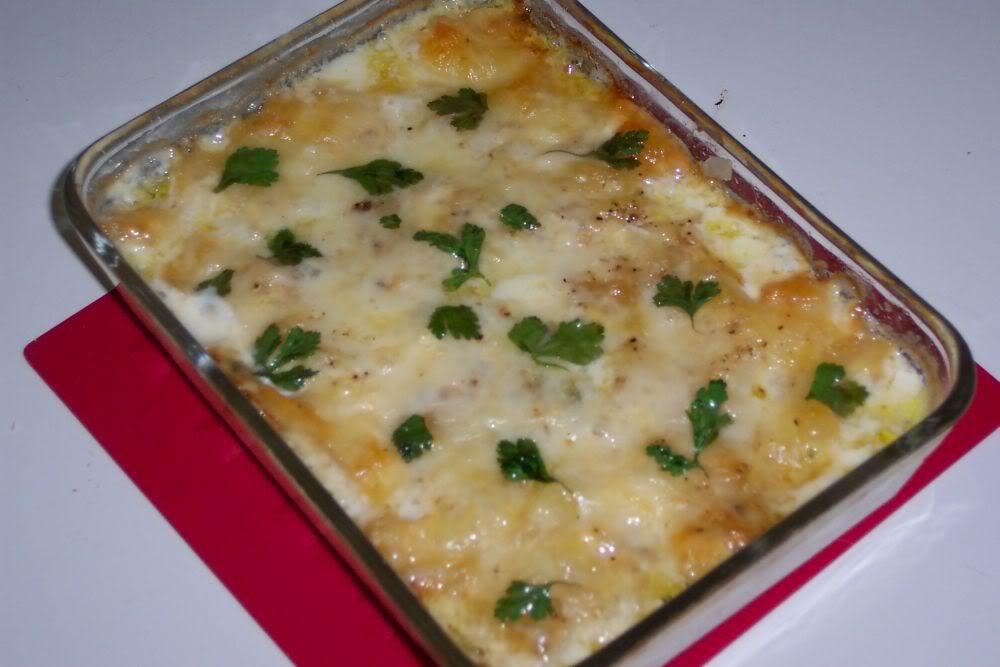 This dish is always a hit. I made it for both Christmas Eve (double batch), and Christmas Day (single batch). This goes well with Ham, Beef, and Turkey. Enjoy.
2 cups heavy cream
2 eggs
1 1/4 tsp. salt
1/4 tsp. freshly ground pepper
1/4 tsp. freshly grated nutmeg
5 large Yukon gold potatoes, peeled and cut into 1/16 inch think slices
1 sweet white onion, cut in half and sliced into 1/16 inch think slices
5 oz. Gruyere cheese, shredded
1 Tbs. chopped fresh flat-leaf parsley
Method:
Preheat oven to 350 degrees
Combine eggs, cream, salt, pepper, nutmeg in a large bowl. Toss in sliced potatoes together using your hands. Arrange onion slices at the bottom of a 3 quart baking dish; add potato mixture on top, make sure you distribute the potatoes and cream mixture evenly over the onions. Cover with Gruyere cheese and parsley. Cover backing dish with foil and bake for about an hour till tender, remove foil and bake for 15 more minutes to brown cheese.