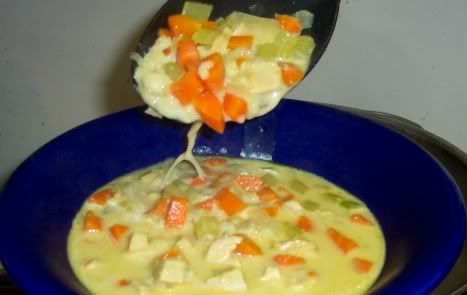 I found myself with lots of turkey left over from thanksgiving and thought.. hmmm soup.. and then the soup Nazi episode of Seinfeld was on, so that sealed the deal! This is my take on Mulligatawny soup, Enjoy!
3 Tbsp. unsalted butter
1 boneless, skinless turkey breast half cut into cubes
1 yellow onion, finely chopped
4 celery stalks, finely chopped
3 carrots, finely chopped
1 garlic clove, minced
1 Tbsp. curry powder
1/8-1/4 tsp cayenne pepper
5 cups chicken broth
1/2 cup long-grain white rice
1 cup plain yogurt
½ cup cream
1 Tbsp fresh lemon juice
Kosher salt and freshly ground pepper, to taste
1/4 cup minced fresh cilantro
Method
Take a large stockpot over medium heat and melt down butter. Add chopped turkey browning on all sides, after browned transfer to a bowl.
Add onion, celery, carrots, and garlic to stock pot saute for about 7 minutes. Stir in curry powder and cayenne pepper, saute for another 2 minutes.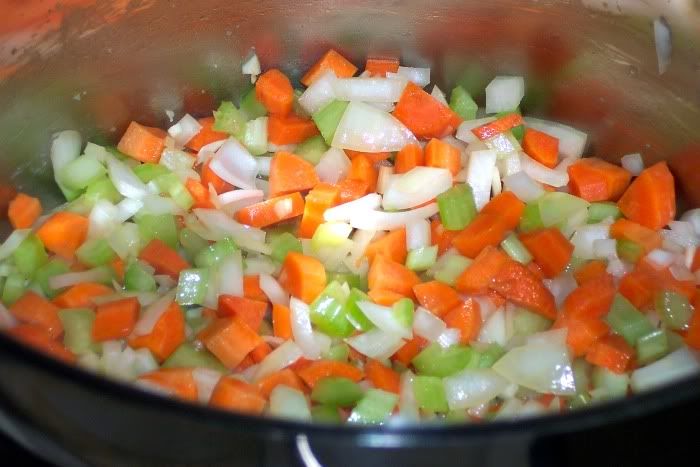 Add broth and browned turkey to stock pot, bring to a simmer. Add the rice and cook for about 30 minutes. Stir in yogurt and cream, and lemon juice. Cook for another 10 minutes and serve with minced cilantro.
Servers 5