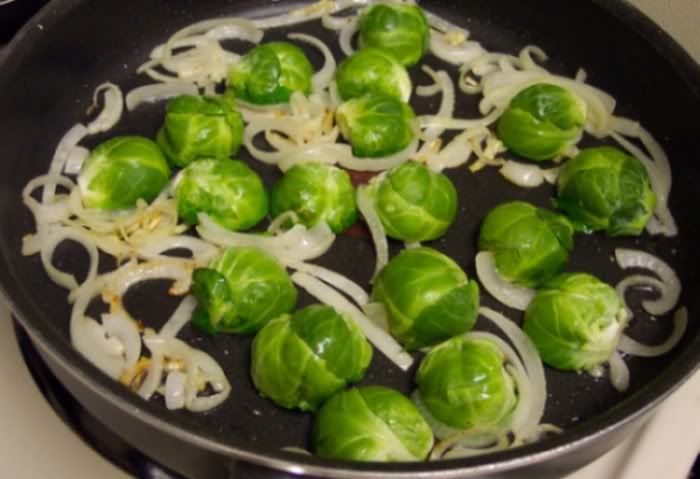 This recipe was made for two people, and we had left overs. Feel free to double or even triple for a larger crowd.
½ pound Brussels sprouts sliced in half
½ yellow onion sliced
1 garlic glove finally chopped
1 Tbsp fresh lemon juice
1 Tbsp olive oil
kosher salt
fresh ground pepper
Method:
Heat large skillet on medium high with olive oil. Add onion slices to the pan with a sprinkle of salt, saute for about 5 minutes. Add the Brussels sprouts to the pan flat side down. Cook them for about a minute, then add garlic to pan. Saute them for another minute add fresh lemon juice and serve.